The Minnesota Vikings are now 2-0 to start the 2016 season. Our Houston aspirations are still shining bright and have a chance to come true. Sam Bradford completed approximately 70 percent of his passes against a decent Green Bay Packer defense. He threw two touchdowns, to Kyle Rudolph and Stefon Diggs. Although the victory was hampered by the injury of 31 year old star running back Adrian Peterson.
Adrian Peterson went down last in last nights win against the Green Bay Packers and injured his right knee. He needed assistance walking off the field and through to the locker room. Peterson received a MRI this morning showing that he torn his meniscus in his knee.
However, Mike Zimmer, told the radio station KFAN 100.3 FM that Peterson is not ruled yet for week 3, a game against the Carolina Panthers.
The Meniscus in cartilage in the knee that pads the joint and makes it more stable. There is a good chance that this tear can heal itself in quick fashion if the tear was small enough and occurred on the outside of the knee due to the flow of blood to that area. Although, if it is on the inside of the knee it will take longer since that area does not get the same amount of blood supply.
With Zimmer saying that he is not ruled out yet, I believe it is a good sign that the injury is on the outside part of his knee and it is not a serious or large tear. If Peterson does need surgery though, a partial repair, later he would need to fully repair it could leave  him out for upwards of a month and if he gets the full repair immediately he would most likely be out for the rest of the season.
However, Jerrick McKinnon and Matt Asiata will get more snaps against the Carolina Panthers and the next few games against the Giants and Texans. The reason they will get more snaps is to make sure Peterson does not re-injure his knee and while the snaps have been limited for both other running backs this season they have been just as effective if not more effective than Adrian Peterson through two weeks.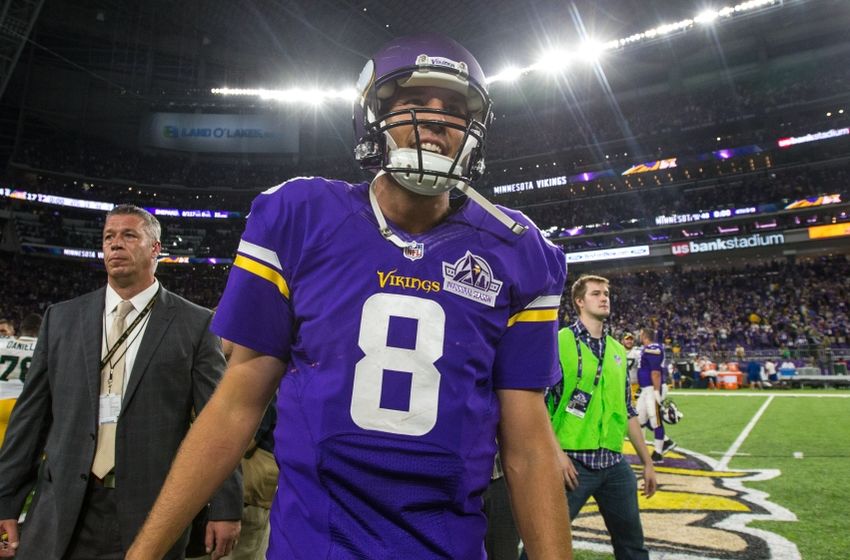 Comments
comments